FRIDAY 17 NOVEMBER 2023
19:00-21:00
Welcome Reception at the Baobab Terrace (included in registration fee, RSVP essential)
Join us for the official welcoming function at the Safari Lodge Baobab terrace where we will entice your senses with the smell and sounds of Africa!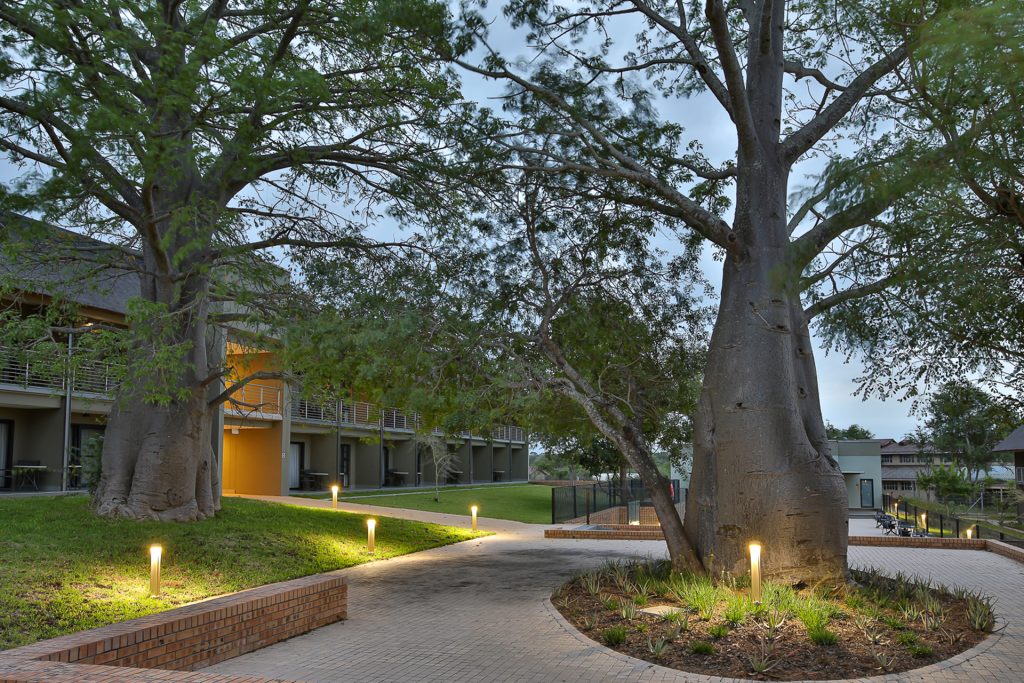 SATURDAY 18 NOVEMBER 2023
18:30-21:30
Informal 'Boma Braai' at the Cattle Baron Restaurant (not included and can be booked and paid for during registration)
A braai is South Africa's answer to the barbecue – but it's so much more than that. It's a special South African feast that can last for hours, and a fundamental part of South African culture. It is a gathering of friends and family around a wood-fire grill in celebration. 
What to expect from the fire:
Boerewors – Meaning "Farmer's Sausage" in Afrikaans, this traditional fresh sausage is either made from entirely beef or a combination of beef and pork and usually comes in a large coil. 
Lamb chops – Another popular braai item, the lamb chops are usually seasoned with garlic, rosemary, and thyme.
Steak –  For a braai, you will often find a variety of beef steak cuts including ribeye, T-bone, filet mignon, sirloin, and rump. In South Africa, ostrich steaks are also a favorite.
Chicken – Chicken kebabs are a popular option as well as beer-can chicken, where a whole chicken is cooked over the grill with an open beer in the body cavity.
Braaibroodjie (South African grilled cheese sandwich) – This traditional sandwich is cooked directly on the grill.
Pap (pronounced Pup) –  Similar to what many Americans know as grits, it can be made to be runny, soft, or stiff.
Roosterkoek – These are balls of bread dough that are cooked on the grill and served as an accompaniment to the Braai meat.
Salad – You'll usually find different versions of cold potato salad and/or coleslaw at traditional braais. 
LIMITED SPACE AVAILABLE, SO BOOK YOUR SEAT ASAP!
SUNDAY 19 NOVEMBER 2023
16:30-Late
Game Drive & Symposium Dinner (included in registration fee, RSVP essential)
We will depart from the conference venue on a 2-hour game drive through the Park, whereafter we will have a magical dinner deep in the African wilderness.
Losing the four walls of a restaurant and enjoying a meal out in the bush is a wonderful and primal experience that you just can't replicate anywhere else in the world but Africa.
Seated under the blanket of a million stars, the distant cries of animals in the air, as the smell of a fire-cooked meal wafts over from the pop-up 'bush kitchen' .